The American ideal is that we are "a
nation of laws
, not of men," John Adams
That is under siege and The Obama Administration is working against the Constitution and against existing laws. This is OUTRAGEOUS. Please read more below and support Sheriff Joe Arpaio.

Dear Friend:

Let me get this straight: If you cross the borders into Mexico illegally you will be jailed for up to two years. But, if you cross the United States border illegally you could get:
A driver's license
Access to Social Security and Medicare
Access to Food stamps and Welfare
Subsidized rent or a loan to buy a house
Free education for your children
Free health care and Emergency Room visits
Millions of servicemen and women who are fighting for your rights every single day
This is OUTRAGEOUS. But until we tighten the border and enforce existing laws for illegally crossing the border, millions of people will continue to traverse it every year.

If you agree with me that this is an OUTRAGE, then I need you to stand up and show your support right now.

I'm asking you to make a special contribution to my campaign of $25, $50 or even $100 today to show you stand against the Obama "justice" Department, the open–borders, pro–AMNESTY crowd and the ACLU who are on constant attack against me.

You see, I am known as "America's Toughest Sheriff" for good reason. I will never back down - not even one inch - when it comes to doing the job I was elected to do. I will continue enforcing all the state criminal laws on the books no matter what the consequences.

And what do I get for doing my job and being the only law enforcement official in the state to enforce these Arizona criminal laws?

A federal judge recently ruled my office engaged in "racial profiling." The lawsuit was filed by open borders activists led by the ultra–liberal ACLU.

Ironically, my office and my deputies were trained by federal agents from the Immigration and Customs Enforcement, better known as "ICE." But now we have a judge's ruling saying that the policies my office followed at the direction and instruction of the federal government are now considered racial profiling.

This is outrageous!

For this and many other reasons, my office is appealing this ruling because, respectfully, we don't think the judge made the right decision. It's a decision I don't agree with, but the judge has ruled and I will abide by the decision until it is reversed by a higher court.

Here are the facts:
The Obama Justice Department, under Attorney General Eric Holder, filed a lawsuit against me in an effort to intimidate me from doing my job. Ultimately, they want to have a "federal monitor" in my office looking over my shoulder, making sure everything I do is politically correct. I was elected by the people and I won't stand for it…

An expensive recall campaign this year to remove me from office even though I was just re–elected last November…

The extremists around this state and this country that have been attacking me for years, lying about my record, and lying about me personally. I've even had numerous death threats made against me and my family. Many of those responsible have been arrested by my deputies…


This is the same group of extremists who have been protesting outside my office for years, burning me in effigy, beheading me in effigy and calling me "Hitler" and a "Nazi."

Their hope is that they will wear me down and get me to surrender in this fight. It won't happen.

While the debate over "comprehensive immigration reform" rages on in Washington, DC –– I am on the front lines and I'm going to continue doing the job I was elected to do 21 years ago.

Every day I see the problems associated with illegal immigration: drug smuggling, human smuggling, and people dying in the desert. But the politicians in Washington don't have the courage to simply enforce our existing laws. Now they want to pass AMNESTY for these people that are breaking our laws and give them a free ride. It didn't work last time and it won't work now.

But unfortunately my fortitude comes at a high cost. My opponents would love to see me defeated and are fighting against me at every opportunity they get. I must have the necessary resources to defend my record, run a winning campaign, and stay in office.

That's why I'm asking you to please make a generous donation today. Your support of $900 (maximum per couple), $450 (maximum per person), $250, $100 or even $50 will help me prepare for the battle ahead. I must have the support of good people like you to win this fight.

Any amount, whether its $5 or $50 will be gratefully accepted and wisely spent.

I hate asking you for money, but I need your support today to fight back.

It is an honor and a privilege to serve as America's Sheriff in Arizona. Thank you for your continued support and I hope to hear from you soon.

Very Sincerely Yours,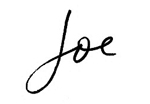 Sheriff Joe Arpaio
Maricopa County, Arizona

P.S. Millions enter our country illegally every year with very little consequence. I am working day and night to protect our land and keep Arizona and America safe, but I need your help. It's difficult to campaign for re–election while devoting 100% of my time and effort to fighting to protect our citizens. Your contribution will ensure I have the funds to fight back and run an effective campaign. Thank you!
Paid for by Elect Sheriff Joe Arpaio