Driving around Central Massachusetts this week I am starting to see a wave of Republican Tom Wesley signs popping up. This has a very Scott Brown feel to it. Same locations, same voters and same fed up atmosphere out and about. Tom Wesley is a Veteran with a platform similar to Scott Brown, one could say Conservative right of Brown but still very appealing to the large Independent voter base.
Scott Brown won over 60% of the Senate vote in most all of these towns and it's really not a reach that a reclusive and currently unpopular Richard Neal could find himself the next Massachusetts politician "Coakley'd". And Richard Neal might be well served to understand and know Bill Buckner did not play for the Yankees.
Latest news update directly from Tom Wesley.
Friends,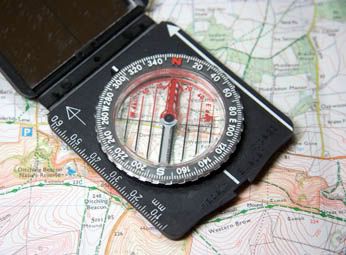 Constant bearing. Decreasing range. This is the warning sign of an impending collision. We are on a collision course with destiny this fall.
Can you feel it? I certainly can. This is what I hear from you every single day: we must repair the economy and put people back to work; we must secure our border; we must stop the slide towards a social welfare state; we must undo the damage caused by Obamacare.
In short, we must change the course of America.
In my training as an aviator, I was taught that there were three useless things: runway behind you; altitude above you; and, a second ago. Time is precious.
I have every expectation that we will prevail in the upcoming primary 26 days from now. But with the general election only 75 days away, we need to continue the momentum that will carry us through September 14 right up until November 2. There can be no rest, no let up in effort. We must increase our efforts to get the message out beyond the primary voters and reach the independent voters.
This is where you come in. We need another district office in the central region so that our phone volunteers can reach out to that independent voter. They are half of the voter base and I need three of four to win in November. I can do that with 15 donors at $1000 each. We need more yard signs and posters. They are springing up everywhere but so are Richard Neal signs. I can double down on signage to gain name recognition with 10 donors at $500 each. Targeted voter contact is becoming urgent. Direct mail pieces are essential and must be planned in advance. I can get that started with 100 donors at $100 each.
I know that these are challenging numbers. These are challenging times. If you can't pledge these amounts, will you pledge to help raise these amounts? If you can solicit 20 pledges at $50, you can present the campaign with a $1000 check and a down payment towards more signage, more advertizing, or more direct mailings.
People tell me that the stakes in this election have never been higher. This is the most important election of our generation. If you agree with that assessment, as I do, then we must all shoulder the burden.
I visited my alma mater, the United States Merchant Marine Academy, with my teenage son this past week. I spent some time in the Mariners Chapel reflecting upon the sacrifices of so many brave sailors so that freedom would still ring throughout America. I made a short video of the visit. On the marble tablet that commemorates their sacrifice are these words: Tell America- We died for her- And that we rest- Content.
Friends, if you feel that our American way of life is in grave danger, can there be any acceptable response than to pull the oar together?


To Victory,

Tom